The following features are new to Purple products in 2023:
Communication Limits
Communication Limits mean restrictions can now be set on the number of Eshots or SMS messages sent to a WiFi user within a designated period of time.
The time limits that can be set for Eshot and SMS communications are:
Daily (per 24 hour period)

Weekly (per 7 day period)

Monthly (per 28 day period)
If the existing count exceeds any of the limits for each of the three intervals, then the communication is not sent.
By default once enabled, the limits for each time period are set to 0 until configured. If a time period limit is set to 0 then no communications will be sent to the end WiFi user.
Limits can be configured for more than one time period. The feature checks whether the user should be sent a communication based on daily, weekly and monthly limits: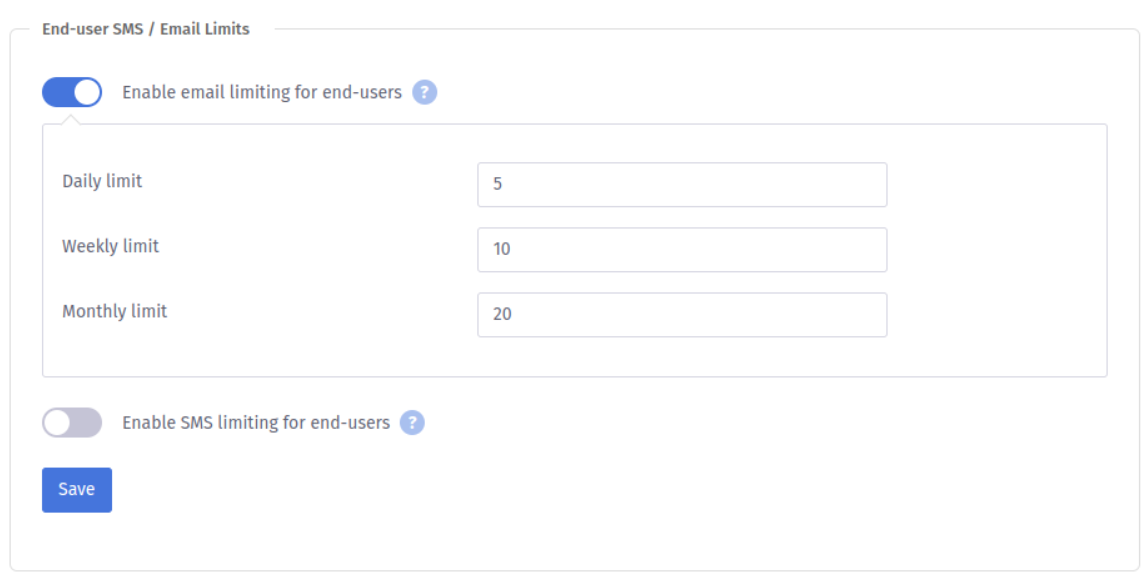 The limitation number is based on the total number of Eshots or SMS messages that have been sent to the WiFi user at the customer, group or venue level.
'Email' limits include Eshots only. Other types of email communication dispatched by the Portal application are not currently subject to limits, such as Post Authentication Micro Survey emails.
The implementation of this feature is available to Portal users with the customer manager role. Communication limits can be set without the need for a valid WiFi license.