Access Methods enable social media authentication on your splash pages, this enables visitors to connect to your guest WiFi using their social media credentials, ensuring a quick and simple login. Our captive portal can leverage the visitor data captured so you can begin to understand exactly who your visitors are by building detailed profiles; helping you drive meaningful marketing campaigns that increase engagement.
Supported social login methods include Facebook, Twitter, LinkedIn, and more. Other custom development options are available, such as OneClick. For more information on these options, please contact your Purple account manager.
To access this click Management > Venues > Access Methods.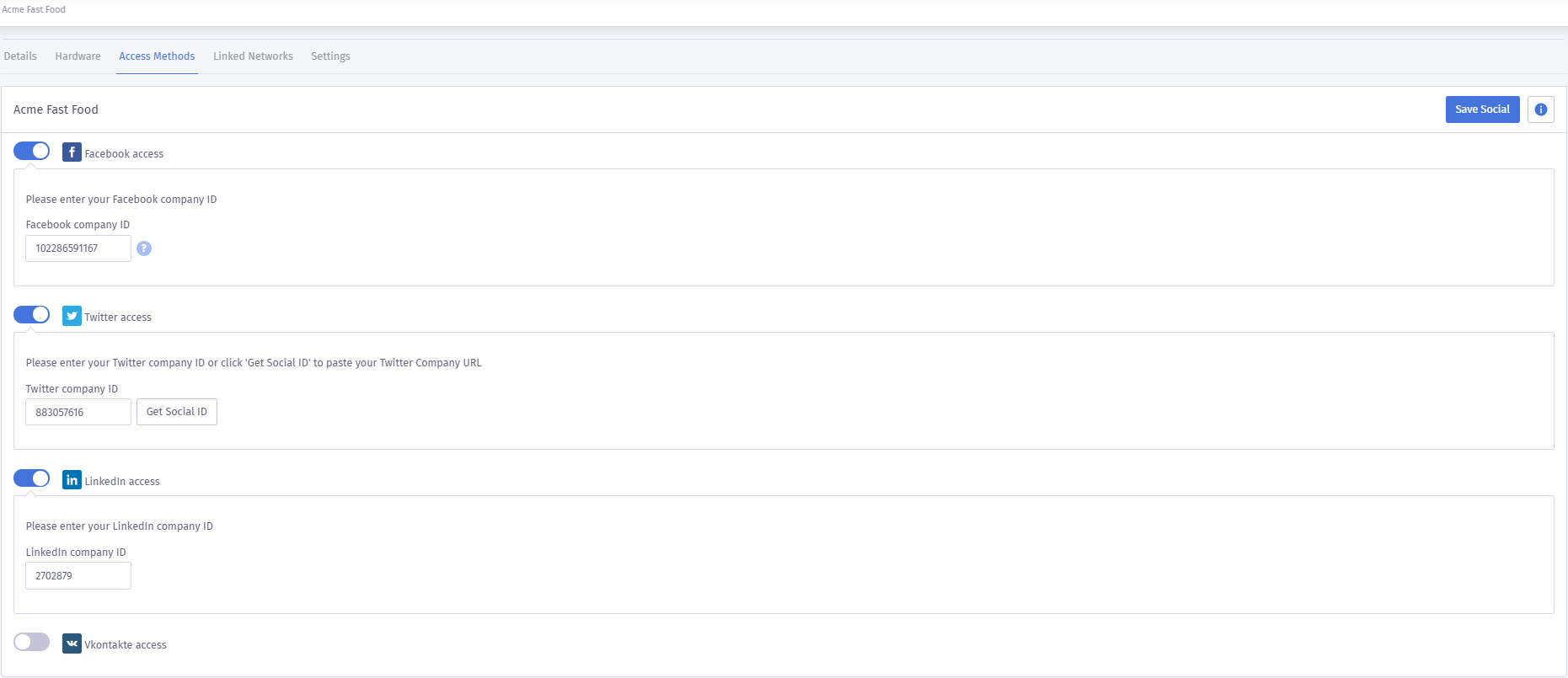 Company ID
Each social media option requires a company ID, you can obtain this as follows:
| | |
| --- | --- |
| Facebook | On your company Facebook page click the Page tab, click About and in the MORE INFO section there is a Page ID, this is your company ID. |
| Twitter | Click Get Social ID, enter the URL for the company Twitter page and click OK. |
| LinkedIn | To find your LinkedIn company ID as a LinkedIn Page Admin, navigate to the Admin View of the LinkedIn Page from the Home tab. The LinkedIn company ID is the number after "/company/" in the URL. |