Zone Analytics shows you the visitor's journey, which zones they accessed, how long they stayed within the zone and what times were busiest for each zone. You can change the date range using the calender, enter the date manually or select from a predefined date range.
Visitor Journeys
Shows the count of visitors moving through zones on the floorplan. The number of visitors who entered a zone are represented by the size of the node. Visitors moving to other zones are represented by link size between zones. The unlinked space on nodes represents visitors that haven't transitioned to another zone, this is also known as dropoff. Visitors are only counted when they transition between zones.
Use the Journey options to toggle zone colors, or filter by gender or age. You can view the information as Journeys through zones or as Pathing which shows all paths that were taken.

Average Dwell for Zones (top 10)
Shows the average (mean) amount of time visitors spend in a zone. This is the amount of time before a visitor is recorded as having moved to another zone or classed as having left the floorplan.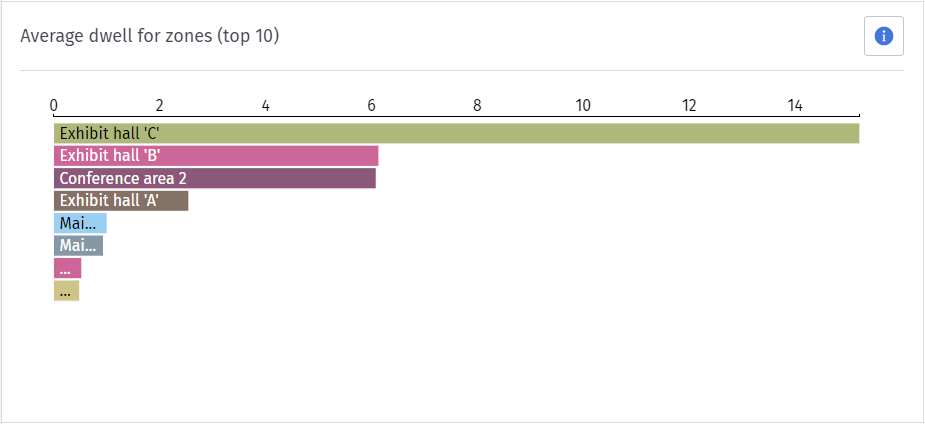 Average Visits for Zone (top 10)
Shows the average (mean) amount of visitors visiting a zone in a day. Repeat visits by the same visitor are not filtered out.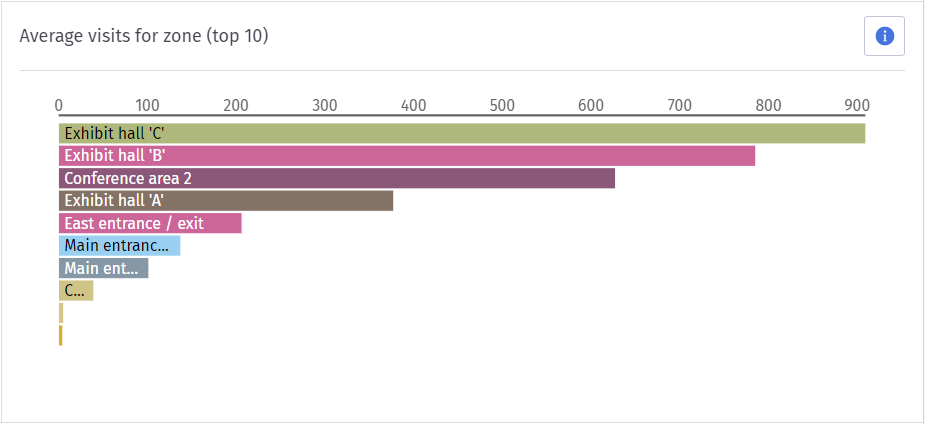 Heatmap of People by Hour
Shows a weekly view of visitor count within zones, broken down into hourly time slots. The 'warmer' the color, the higher the visitor count for that slot.